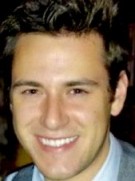 by Henry Mathes, Delivery Manager, Local Digital Waste Service Standards
Now that our project's beta phase has officially come to an end, it's a good time to look back to reflect on what worked and what didn't. The big question that comes to mind is: why is it that of our original five partner local authorities – not to mention all the other promising potential integration partners – only one managed to integrate the standard to schedule? Aware that integration would be the hardest part, we only committted 1 integration to the Minister when seeking seed funding. However, we had really hoped to have some more.
So, in this Working Out Loud post, I'll be taking a look at some of the obstacles that got in the way of wider integration of our products, and lessons for the future.
Major Challenges: Timing & Alignment
Luton BC has become the first authority to test our data standard and API in the real world. This was certainly no small feat, given the tight timeframe of this project and the conditions required to implement. Indeed, Luton had to overcome a number of obstacles along the way. For example, when a GIS data protection query threatened to jeopardise the openness of the API we'd built, Luton worked with us and GeoPlace to resolve the issue quickly. They also ended up building a front-end user interface for the API nearly from scratch in order to facilitate the trial and usage of our API.
Despite the inherent challenges, some may still wonder why more authorities weren't able to trial our products. Here's a brief overview of what we feel may have blocked other authorities from implementing:
Bristol's main obstacle seemed to be timing. In addition to their involvement in this project, Bristol has been extremely busy establishing their own waste management company and transitioning their service to be run by that body for a trial year. So, while at the start of the project the impending change looked like an opportunity to trial a standard, in reality the standard was low priority given that in as little as a year, they would have to review the work we'd hoped to piggyback on all over again.
Calderdale looked like the most promising starter, as they seemed to have every important stakeholder on board at our first discovery day there. However, they happened to merge their Digital and IT teams about 6 months into our project, meaning the gate keepers who'd agreed to push for the project to be completed had changed and the new team had other priorities to address in our timeframe.
Brentwood is a smaller council with an in-house waste service, and a tiny IT team. Although they contributed very valuable knowledge to the project, it seems they had limited resource to push through a digital transformation of this kind, especially as, due to the size and nature of their waste service, the management of missed bin collections is not a pressing issue for Brentwood.
Adur and Worthing is among the most digitally advanced authorities we've worked with. Having presumed that this meant they'd be a front-runner, we found that instead they didn't see the benefit in veering off the great course they were already on to meet our timelines. They are currently pursuing an ambitious programme of digital transformation, which required all of their resource and attention, leaving too little capacity to implement our product at this moment in time.
Clearly, digital transformation in any area of a local service can be a daunting task, and to do so in such a tight time-frame is really a much greater challenge – the stars really have to align. So we did anticipate most of these issues ahead of the beta phase, and to be fair to our partners who did not implement, they all contributed greatly to this project in sharing technical documentation with our technical lead, Paul MacKay, in providing us with data to inform our business case, in helping us identify the high value problems where standards could help and in prioritising how we focused the project.
That said, even as late as the beta phase, we still anticipated being able to implement the standard with more than one local authority by the end of February. Our project got significant traction after the alpha phase, and soon after our Alpha Showcase we began to hear from new local authorities and suppliers from all over the country. At one point before Christmas, we even thought our most likely implementation partners were not among the original 5 partners, but rather authorities like Manchester and Northamptonshire, that came on the scene much later.
Manchester initially got in touch with us during the alpha phase, and ended up bringing a diverse team of web, IT, and waste managers to our Front-End Design Workshop in January. However, because they joined this project at such a late stage, they were always at a temporal disadvantage and therefore could not make the deadline we had set. Northamptonshire also seemed like a promising partner, as their shared IT service needed to fix their missed bin reporting service within our timescales anyway and their developers were among our project's cofounders. Unfortunately, in the end, the pressures of the day-to-day workload made it impossible for them to join in and integrate in time. We're hopeful, however, that these and other authorities will soon be in a position to join the standard.
Lessons for Next Time
Ultimately, we've learnt that it is simply not enough to have buy-in at the senior level, or a supplier that's keen on experimenting with a new data standard. The implementation of a data standard needs support from such a broad range of stakeholders, that getting everyone necessary on board is probably the single greatest challenge that a local authority would face throughout the whole process. Not only do these stakeholders need to be convinced, but their trust that the investment will actually pay off must be maintained throughout. This can be especially tricky given the fact that, by nature, the benefits of common standards can only be fully realised once the standard has been implemented by a critical mass of local authorities.
Make no mistake—by no means do we feel these obstacles should deter local government from leading the sector in digital transformation through standards. If anything, fully embracing the realities of the process should make it easier for all those involved. We hope that any authorities pursuing similar standards development projects in the future will now be able to anticipate and mitigate some of the inherent challenges involved thanks to our work on waste standards. It is certainly our hope that the lessons learned through this project will inspire more local authorities to connect with one another to develop common standards, rather than put them off the idea entirely. Just because something is difficult, doesn't mean it's not worth doing!