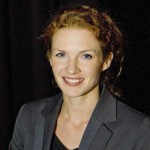 by Linda O' Halloran, Head of Products at Local Digital Programme and Product Owner for Local Waste Service Standards Project
When I last wrote, we'd just announced the outcome of our discovery process. We're now in the final, 'beta' phase of our exploratory project to standardise how a local public service publishes and shares data. So, it's high time I blogged again about what we learnt during the alpha phase.
As I've left it a while and there is lots to report on, I've split my reflections into 2 blogs. This first blog reflects on what I've learned generally about co-designing data standards for local services. The next one will report in more detail on the difficulties of getting the technical documentation and business case data we needed to produce some alpha products.
Background
The 'alpha' phase began in late July and ran until October 20th. In this phase, we started to define some common taxonomies and an API specification for our highest priority parts of the service: 'missed bin reporting' and 'collection day finder'. We also produced a 1st draft 'alpha' business case for standards, and made an introductory video to help key budget holders understand the need for standards.
As we get into the nitty gritty of implementation planning, here are some of my main observations about what works and what doesn't:
1. We've used up all our contingency time and the heat is on
Astute lurkers on our product page might have noticed it being tweaked over time. We knew when starting the project that, worst case scenario, it needed to be complete by Christmas. As it became clear we'd have until March, we stretched both the discovery and alpha phases. Retrospectively, I don't think it was possible to make the project a success with such a small team in 9 months; but 12 months is doable for a pilot of this scale.
2. Chicken and egg: it takes a while to build momentum
Even though the local public sector had argued hard that data standards were crucial to improve services at LocalGov Camp 2014, at our subsequent Discovery Day on Waste Data Standards in November 2014, and at all the discovery events during the project, we still struggled to get the business case information we needed to back up this assertion and the technical documentation we needed to get working on our alpha standards. Once we had a business case and a clear introductory video, it became a lot easier to engage the people we needed…to get the information for this business case and documentation for the data standards.
3. Pioneering councils had to take a collaborative leap of faith; suppliers followed
It wasn't actually in any individual council's interests to dedicate time to this project, and some of the customer services, waste, digital and transformation managers who attended our individual discovery days clearly didn't think it a good use of a full day. However, this investment was essential and our 5 partner councils have done the sector a massive favour. The only way to engage suppliers and everyone we need on board to establish a standard is by gathering, comparing and contrasting the information-flow problems of a number of councils, and making some joined-up claims about the benefits of data standards to the sector at large.
This is one of the most important observations from all of our #LocalDigital projects: without a little investment in setting up collaborative projects for local services, councils will talk about how beneficial common solutions are, but never be able to advance them.
4. It's essential to invest more in clear, accessible communications
Clear, accessible facts and figures are essential in getting the buy-in from council leaders and central government policy makers that a standards project needs. It was only when we released an accessible business case for the project and launched the introductory video that people started contacting us about getting involved as opposed to us contacting them. Together, these assets finally gave middle managers some material to help them explain the benefits of something as abstract as data standards to their bosses. If I were starting this project again, I'd budget more for content and graphic design. The video in particular, has been an essential engagement tool. Yet, we made it using extra resource that wasn't budgeted for in our project proposal.
5. 'Working out loud' takes ages, but it's vital!
It's so hard to make the time to blog and document lessons learnt, but we've got to make sure it happens, and we must budget the content design time in all future standards projects. Not only is working in the open' or 'working out loud' an essential element of our legacy that others can learn from, replicate and refine, it saves time as the project scales and it's invaluable for engaging with the technical community – those who will implement and maintain the standard in the long run.
Moreover, like all products, standards attract different people at different stages – the visionaries and early adopters first, those who need some good evidence next, and then a critical mass that will tip the balance in favour of everyone getting on board. This means that new people are constantly finding out about us, looking for the same information and seeking evidence that it's worth their while to join in. It sounds obvious, but worth emphasising, since 'working in the open' isn't widely practised in the public sector – especially at local level. Having a project web page with a public 'to do' list, timeline, updates like this one, and resources has already saved us a lot of time in signposting people to information. While our blogs don't have thousands of hits, they are now getting over 100 unique reads of 3-minutes or more each in their first fortnight. In the last 8 weeks, 'lurkers' who were looking on from a distance have approached us with more enthusiasm about getting involved because they are able to understand our plans and objectives from a distance and plan to get involved when they see the opportunity emerge. This has been true for suppliers, councils and representative bodies.
Next steps
In the final 'beta' phase, we'll try to implement these standards with some councils and suppliers, refine the business case, map out a plan for national adoption, and leave a 'how we did it' toolkit for future standards projects. If you have ideas about other outputs we could usefully produce by March, please get in touch.
You can also find all project resources, updates and upcoming events on our project page. Scroll to the bottom for resources, and find all events and registration links in our timeline in the right hand column.