by Henry Mathes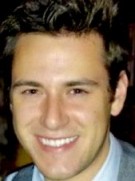 Local Digital's Deferred Payment Agreement (DPA) Calculator and Eligibility Checker API was met with great interest at an event held last Friday, June 12th, to launch the product.
DPA Calculator and Eligibility Checker – a much needed resource
The API is a resource to help local authorities meet standards required by the recently implemented Care Act. Find out more about the DPA Calculator and Eligibility Checker project.
The sold-out Adult Social Care Showcase and Discovery – Deferred Payment Agreement Eligibility Checker event was attended mostly by members of the adult social care community from both the public and private sectors. When asked if they would be interested in using the API, a strikingly large majority of the 55-strong audience raised their hands.
Following a demonstration of the API by our design partners (IEG4), guests were asked to provide their feedback by breaking into discussion groups. Topics ranged from possibilities for future enhancements to how best to collect data on user satisfaction with the tool.
User journey and user testing – asking the right questions
There was lively debate on the issue of gathering feedback from actual users, but there was broad agreement that any text used to frame the calculator should be written in plain, clear English, for the sake of accessibility. Delegates also identified the following questions as some of the most important to answer:
Who is using this calculator? (e.g., care patient, family member, social worker, etc.)
How did they arrive at this page? (e.g., via search engine, link on local council website, etc.)
How long did they spend using the tool?
Where did they stop/leave the page?
Did they get the information they were looking for?
API availability for all, initial trialling by 8 local authorities
The API is available for anyone to use to construct their own online DPA calculators but as an initial demonstration of its value, IEG4 have developed web forms to be trialled on the websites of our 8 partner local authorities. Delegates expressed hope that councils or businesses that have success with the API would readily share their customisation tips with others, especially in the early days.
Future developments and collaboration
The discussions then moved on to potential future developments and collaboration. Many felt the API, as it stands now, could be expanded to do the following:
export data from the calculator tool to an electronic application from, if the user is eligible and decides to apply.
become an app for social workers to use on tablet PCs while in the field.
or potentially linked to existing databases, eTools and other APIs, such as:
Online needs/benefits/financial assessment forms
Care cost cap calculators
Care provider directories
Social care eMarketplaces
The Land Registry, to help assess eligibility for a DPA
We have listened to these suggestions with great interest, and following this event, Local Digital will now begin exploring options to improve and expand upon this project. We look forward to seeing what develops over the coming weeks and months as the API becomes more widely adopted.
If you were unable to attend, but would like more information
If you were unable to attend the event, but would like to know more, you can have a look at presentations from the day, as well as other presentations relating to adult social care. Once the API is ready to be shared publically, a link to developer information will also be posted on our website.
Henry Mathes is a Delivery Manager at the Local Digital Programme.