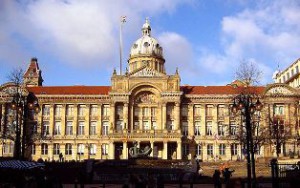 Birmingham City Council has seen 100% take up of its new 'intuitive' digital benefits form, which has halved the time it takes claimants to fill in.
The council is using a product called New Claim from IEG4, which took just eight weeks to implement.
Birmingham, the largest council in Europe, previously had an online benefit form for opening a Housing Benefit and Council Tax support claim in place, receiving around 3,000 new benefit claims each month. But the department wanted to speed up processes further still, and reduce manual intervention.
"The benefits e-form we used was very cumbersome and long winded. We needed to move to something quicker and slicker," said Yuen Lam, the council's Operations Manager in Change Development.
"Online forms are widely used and residents are used to them, however the functionality of the new digital forms has increased take up," said Lam. "Previously, it wasn't as intuitive," she said.
General savings
New Claim also saves time for the claimant and for call centre operatives assisting claimants by presenting only pertinent information, tailored to their needs. It saves time for the council because claimants cannot submit a form that contains errors or that is incomplete, reduces call handling times and the form exports data directly to the back office.
"The new e-forms signpost where the claimant needs to provide evidence and shows them what's not been completed or where there are errors," Lam told Local Digital.
She said that this not only saves time, but also reduces the information received by the back office that was surplus to requirements – now only information the council needs is supplied.
Another new product which works in tandem with New Claim, also from IEG4, allows claimants to change personal details. The product, called eChange in Circumstances, allows claimants to report changes to their income, for example.
Moving claimants to online change in circumstances reporting reduces the need to scan and index paper forms, bringing further time savings to the council's Benefits department, said Lam.
Assessing risk
Another new efficiency-saving feature of the New Claim form is to provide 'risk-based verification' to assess the level of evidence required for each individual claim based on the individual's circumstances.
Risk-based verification' scores benefit claim forms in terms of the risk of fraud or error. A claimant with a lower risk will need to present fewer original documents as evidence, for example.
The new digital form automatically performs the checks as the claimant fills in the form to confirm what evidence is required, prompting claimants at appropriate points, so they no longer supply too many forms of evidence, which previously created more work for both parties.
IEG4 worked with company CallCredit to implement the feature at the same time as rolling out the digital form. "IEG4's products enable us to 'risk base' the person's claim as they complete it online. It tailors the level of evidence required in support of the claim according to the person's circumstances," said Lam.
Overcoming challenges
Lam says one challenge during implementation has been to bring internal and external stakeholders on board with the new form. But a clear, careful communication and training programme before the digital form went live has eased the transition, she said.
"We really made sure everyone was informed and updated. We tried to involve everyone from the beginning and sent links to a test form so that staff, partners and the housing department could test it out before go-live. "We continue to assess issues as they come up, whether functionality issues or users' ability," said Lam.
One issue to have arisen is that names must be entered by claimants in exactly the same format as they were initially entered into the system to retrieve their data. For example, John F Smith must always log in as 'John F Smith' and never as 'John Smith' or 'John Frederick Smith.' This prevented claimants from being able to register a change of circumstances online.
IEG4 is now enhancing its solution to provide the council with the control needed to solve this back office issue. And besides, Lam said that a bespoke product would never have been right for the organisation. "We were adamant it had to be a core product," she said. "We've had issues with bespoke development before. It's costly to maintain, especially the interface, and there is substantially more testing and more risks associated with bespoke development."
The speed of deployment was a huge benefit to Lam and her team, minimising the impact on daily operations. "There was a very quick, concentrated effort from everyone involved, which resulted in a very fast turnaround," said Lam.
The council now plans to roll out the digital form to the Revenues department.
See IEG4's Revenues & Benefits products and collect your local authority-specific business case at a half-day free event on either 10 May in Alderley Edge or 17 May in London. Lunch and refreshments are included. Click on your chosen venue to book.