By Dylan Roberts, CIO, Leeds City Council
In the second of our series on Local Government platforms, Dylan Roberts responds to a blog post by Bristol City Council's Chief Enterprise Architect Gavin Beckett in which Beckett suggests that "if discussions of Government as a Platform immediately plunge into the technology, we are ignoring 80% of the important aspects of a new business model". Roberts agrees that a radically new way of thinking about service delivery is required and reveals his 'Holy Trinity' for Leeds City Council.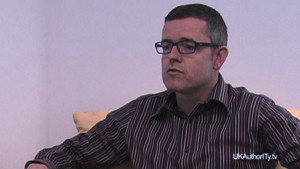 A platform approach is an IT and change manager's response to some of challenges facing local government. It underpins a paradigm shift in the role of local government.
Local government is no longer about delivery of services, but about taking more of a leadership role across places, bringing various local public service providers, including the voluntary and third sectors, together with citizens and communities of interest to co-design and deliver better outcomes.
This chimes with Gavin Beckett's points in his blog 'Local Government as a Platform – beyond delivering services digitally' about Big Society.
If Leeds City Council's grant is cut by 43% in the last Spending Review – and potentially another 25% or 40% in next one – then how can we possibly deliver the services the way we did before?
The days of automating business process and making the Council more efficient through fancy front ends on websites is an inward view, which looks at making efficiencies in the way we're delivering services. We need to think differently, outwardly from the Leeds perspective – thinking about how we can co-produce solutions to outcomes with partners and communities.
An 'outward' focus
Just because you're a technologist doesn't mean it's all about the technology. The technology environment is a significant disruptor now which impacts and can radically change business models. CIOs are well placed to take a lead role in this.
The traditional approach for delivering better outcomes from information and technology is to combine information, the latest technologies and human skills: that, for us, is the Holy Trinity.
This still stands, but as opposed to doing it with stakeholders across the Council, we are instead doing it will stakeholders across the city, and where possible, looking to combine the use of information and technology in the same way.
The Leeds way
We've already been doing this through an 'innovation lab' type approach. For example, for Leeds to be the best place to grow old – with the increased demand that the elderly bring – through this approach, we pulled together people from across the community – a good cross section of professionals (from all parts of public and private sector) who work with older people, technologists and innovators to get a good understanding of what the problems are in the first instance.
We term this as 'design thinking'; a process of empathising, defining the problems, developing ideas, prototypes and then testing in communities. This is similar to approaches being progressed in cities like Chicago and Amsterdam.
Through a series of sessions, we'll get to the point where we can develop prototypes through sessions to deliver solutions that are mostly used by citizens rather than practitioners. The important thing is that they are place-based solutions designed to improve outcomes, not the traditional method of automating services like we've done in past, with an inward focus.
We underpin this with the application of standards and design principles so that the solutions delivered can be interoperable and work across places.
Care records example
In terms of mobile apps, anecdotally, there are around 120,000 health apps to help people look after themselves or manage their conditions. Potentially that's 120,000 silos. We should be encouraging these apps, but in the majority of cases, they cannot integrate with each other or with professional systems such as Care Records.
If we can develop as a collective local government community, we could develop standards to enable that or integrated care records like we are with our Integrated Care Records project, using things like openEHR (the open platform for care records). With a significant need, this sort of thing can create market places.
We'll have a significant need for people to look after themselves in future through the application and use of technology, like apps – although it doesn't have to be apps.
We have an open data model around care records, meaning that if you're a developer, you can integrate care records with professional care records systems more easily.
This describes a situation where local government, through a leadership role, is being clear about a requirement; a significant demand, and it also provides the platform-based standards that allow the market to develop multiple solutions to solve the problem. In this way, local government public service delivery can be really focused on those most in need, and, in the case of the Health system, even reduce the demand.
Related content:
Leeds City Council's Ripple 'demonstrator' project that is building an open source digital care record platform to become available to local health authorities, local authorities, and health and social care providers nationwide.
The benefits of service standards explained (video)