A team at GDS is working on a new service to support public sector organisations to move their offline transactions online without needing a full digital team, and they're keen to work with Local Authorities.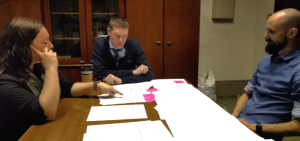 While many high volume transactional public services are now digital by default, GDS is exploring how it can support services that still largely rely on users filling out paper forms by hand and sending them by post.
One of the reasons that many services remain offline is that the multidisciplinary digital teams needed to build services from scratch are expensive. GDS is currently investigating whether it can do the hard work to make it simple for organisations with limited or no digital capability to put their transactions online much more cost effectively.
They'll be developing their proposals in the first 6 weeks of the new year and are keen to test them with Local Authorities. If this service sounds like something that might be of interest to your organisation, or you'd be interested in partnering with them, please get in touch using this contact form.