By Stuart Beech, Head of Public Sector, Unify
The Care Act is one of the biggest changes to the provision of local services in the history of modern public service delivery.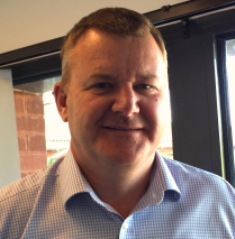 Local healthcare plans today are designed to reduce hospital admissions and the length of time people stay in hospitals and, where practical, give patients more control over their care.
At the same time, there is a move towards more integrated care delivery that will co-ordinate NHS, local government and private sector care, provided by clinical commissioning groups, to offer more responsive services and better quality outcomes.
These changes demand collaboration across organisations and departments, including adult social services, children's services, and programmes such as the Multi-Agency Safeguarding Hubs and Troubled Families.
Highly secure and responsive collaborative technology could be used to help teams connect on cases and intervene immediately. The right technology could even help staff discuss case reviews or hold video conferences involving an individual and stakeholders across a local authority, without anyone needing to leave their office or home.
Video conferencing could also facilitate virtual one-to-one citizen appointment slots with housing officers, social workers and even GPs, connecting agencies and the patient from a mobile device, wherever they may be. The application of this technology in preventative care – where there will be no need to physically bring citizens into consultations with specialists – has a potentially huge impact on efficiency and service quality.
Investment and innovation
How? By investing in the right technology and being open to innovation. Circuit, from Unify, provides a next generation collaborative experience using WebRTC (Web Real-Time Communication) based technology, so there is no need to download plug-ins or software applications.
It offers a single place for patients and multi-disciplinary healthcare professionals to converse using email, audio and video conference and instant messaging via most devices.
During a video call or instant chat conversation, doctors and consultants can share supporting information, documents and images to help patients to manage their condition, using file share or screen share features. Phone calls can even be recorded if the patient wants to listen again to the information they may have missed or forgotten.
Everything is stored together in one place – even after a conversation is over – for the patient to access at any time. In this way, patients can easily access a central repository of tailored information on their condition, history, treatment and consultations.
This is valuable for anyone, not least older patients or those with a memory impairment. Carers may also access the information so they can be fully up to date on any changes.
And patients no longer feel 'talked at' but part of the conversation, more engaged in their care plan and able to better manage their condition.
Unify is a global communications software and services company that empowers an increasingly mobile workforce to work better together by synchronising technologies, creating an engaging user experience and weaving communications seamlessly into operations.