by Joel Bellman, Partner, Digital Government & Public Sector practice, Deloitte Digital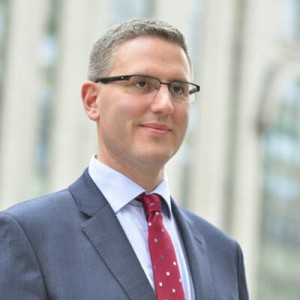 Truly transforming government through the power of digital technologies will be a journey. Deloitte surveyed more than 1,200 government officials from over 70 countries on digital transformation and interviewed another 140 government leaders and outside experts. We published our UK results in our earlier publication The Ascent of Digital, and have now analysed the global results.
Overwhelmingly, we found that digital technologies are having a major impact on government: three-fourths of the respondents told us that digital technologies are disrupting the public sector; nearly all (96%) characterised the impact on their domain as significant.
We mapped the results against our model for digital maturity. Digital maturity measures the extent to which digital technologies have transformed an organisation's processes, talent engagement, and service models. We estimated the level of maturity based on responses to under three categories—people, processes, and preparedness. We then classified organisations into three categories: "early" (26%), "developing" (60%) and "maturing" (13%).
Digitally maturing organisations have a clear strategy aimed at fundamental transformation
What separates digital leaders from the rest is a clear digital strategy combined with a culture and leadership poised to drive the transformation.
An organisation's digital maturity is influenced, to a great degree, by its digital strategy. Among respondents from government agencies at the early stages of maturity, only 14% say that they have a clear and coherent digital strategy. In the case of more digitally mature organizations, the number grows six fold, to 86%.
Digitally savvy leadership is a game changer
The changes behind digital transformation challenge established models of leadership and governance.
Before the ascent of digital technologies, new projects could be assessed through exhaustive analysis, investment decisions could be based on cost-benefit guidance, and the end destination of most plans was a fixed point. In the new digital era, leaders are required to make decisions more quickly in the face of a constant evolution in the art of the possible. In this challenging environment, just 38% of survey respondents believe their leadership has sufficient skills for digitally transforming public services.
For public bodies across the globe, the hierarchies and governance structures are often more pronounced than in the private sector. More than half of the respondents say a single person or group leads their organisation's digital agenda. Nearly 80% of these leaders are heads of various departments or agencies in governments, C-suite equivalents, or executives just below the C-suite level.
Digitally maturing organisations have greater user focus
A variety of factors may guide a public body's digital transformation journey, but it's clear that citizen needs become more prominent as they move up the maturity curve. Indeed, maturing organisations are nearly twice as likely as early-stage ones to be driven by customers/citizens' demand for digital transformation.
A laser focus on using digital technologies to improve the citizen experience helps maturing organisations improve service delivery. Respondents from maturing organisations almost unanimously report that digital technologies and capabilities enable their employees to work better with customers or citizens; in early-stage agencies, only a little over half the respondents say so.
Additionally, 94% of maturing organisations have a digital strategy aimed at improving customer/citizen experience and engagement, compared to only 55% of early-stage ones.
Workforce skills and culture are deeply embedded
We asked survey respondents to rank the areas of digital transition that they deemed the most challenging to manage.
Overall, workforce skills are the most challenging dimension of digital change. While culture comes second, responses are weighted toward culture being a particularly difficult area of change. So while 34% of respondents say that changing culture toward digital transformation was challenging, a high proportion of those characterise it as highly challenging. In other words, respondents recognise the level of change needed to ensure a digitally savvy workforce, but they understand that changing culture is a uniquely difficult task.
Procurement processes are muzzled by regulations and lack of flexibility 
To deliver digital transformation, public bodies need to access a robust and innovative technology marketplace, but our survey suggests that procurement's capabilities fall well short of what's necessary to make that happen.
Seventy-six percent of respondents insist that procurement needs to change significantly or very significantly to accommodate digital transformation. When asked to rank the most significant obstacles to better procurement practices, they predominantly cite rules and regulations, lack of flexibility, and a lack of procurement skillsets.
Conclusions
Across the globe, the expectation of citizens and businesses has started to rise. We see the ease with which we can now bank, shop and travel and do not accept backward public services – especially with tax burdens rising in the wake of the credit crunch.
At the same time, change is being forced on Government by falling budgets. The truth is inescapable:  digital government can deliver the same outcomes for less money. Citizens demand digital services, and Government can't afford to maintain the status quo anyway.
The opportunity of digital transformation is to deliver a solution to both citizen expectations and the cost challenge in a unified way. Many people have thought that the technology to achieve this is hard, but our survey has shown that the hardest aspects of change are not the technologies at all. Rather they are to change culture, skills, governance regimes and commercial approaches. Leading public bodies have made great headway and are now achieving results that are examples for others to follow.
Read more about The Ascent of Digital report. 
Joel Bellman is a Partner in Deloitte Digital, leading the Digital Government & Public Sector practice. He helps public bodies design digital solutions that cut costs, improve policy outcomes and provide better experiences for customers and staff.