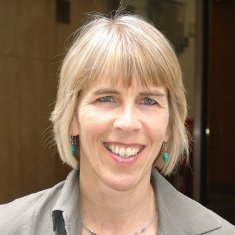 by Gesche Schmid, Data and Transparency, Local Government Association
In the third of the Public Service Transformation Network's series of blogs on unlocking data, Gesche Schmid (pictured) explores why data standards are essential to overcome barriers to data sharing and the benefits of central government collaboration to develop standards that improve service delivery.
The background
Over 350 local authorities in England are producing, sharing, using and publishing thousands of datasets containing information on properties, assets, streets, services, planning applications, licenses and much more.
But the way this information is captured differs from place to place as their databases were initially designed to meet local needs or to comply with proprietary system designs. Hence, much local data is still fragmented and inconsistent, and much of it is published in isolation of the context in which it was created, so making sense of it in real life terms is a challenge.
Releasing data in its raw form makes it accessible and reusable but the value of that data as a way to improve public services can be increased substantially where it is compared and combined with other information, so that people and their needs can be better linked to services and places. To do this effectively, data needs to be standardised.
Evidence suggests that good quality standardised data can be used, for example, in understanding spending, improving procurement or improving customer insight. It also helps to make connections between different information sources so that patterns can be seen and predictions made. A survey by UK Authority commissioned by the DCLG in 2014 revealed that over 93% of respondents indicated the need of common standards for data sharing.
How it works
Standards for sharing of data will help to overcome fragmentation, and foster greater use of data to build apps and overcome barriers to data sharing. Standardised data can be more easily shared and combined making it easier to connect data from other authorities and organisations.
Standards define data in a common way to have the same meaning and structure so that data can be easily combined and compared with other information. For example, what one authority calls waste collection, another may describe as refuse collection. To link the two services needs a common meaning or classification of services.
Data standards consist of:
common classifications to define the meaning of data
unique reference identifiers to be able to link data
schemas which define fields in a database so that the same data can be combined.
The Local Government Association (LGA) has been supporting local open data standards development for many years as an enabler to combine and compare local government data and services as described by Tim Adams in his 2014 article in GIS Professional Magazine.
Through the effective service delivery (esd) programme, the LGA manages and hosts a range of local open data standards including lists and classifications for services, functions, powers and duties, procurement classifications which have been produced by local government.
Linking all this data is based on concept models which defines relationships between data based on how things relate in the real world. The local government business model links functions, services, with power and duties and other things. Using common identifiers of the over 700 services helps to give the same meaning to data when describing waste and other services. This is of particular relevance where services are shared or combined across many authorities.
The smart city concept model describes a framework for interrelationships within a community or city now approved by British Standards Institute (BSI) as PAS 182 standards. These models give a fundamental understanding how to link data between the relationship of things in a city such as energy ratings linked to buildings, linked to street segments. This helps the internet of things to relate things in a smart cities concept.
Use of standards in local public services
Standards are already widely used across the public sector but are rightly invisible to people using public services. These standards lead to better connected information, supports digital transformation and brings efficiency savings as data is produced once but can be used many times.
Linking data using common classifications can support wider outreach and easier re-use in different situations and for specific purposes to help solve particular problems.
The use of a common standard for address data, for example, enables the same data to be used and referenced in a multitude of systems within authorities. Addresses are used in customer services to link the customer to a property or location through the unique property reference number (UPRN).
The same identifier can be used to link to other information related to that property such as planning applications, business use, council tax, waste collection, living of vulnerable people or school age children.
Linking these pieces of information is helping to paint a picture where local authorities provide services and where people are in need. For example it helps to immediately identify a vulnerable person that needs special support in case of an emergency. The UPRN acts as a key identifier to link the pieces of information and enables local authorities to offer services in the most effective way (more examples are available at GeoPlace).
Prior to the use of the common address standards local authorities managed a multitude of individual address systems in different formats and with different meaning at great public expense. According to CEBR (2006) every year £50 million is saved by local authorities using the address gazetteer British Standard BS7666.
Public sector examples
The same use of common identifiers and classifications applies to other public sector situations. Using a common reference identifier to describe a local authority enables that authority to be linked to the democratic and governance structure, financial and budget information, performance of services, the area they cover as well as census, demographic and socio-economic data.
LG Inform links and combines all of this information to provide a rich profile of an authority. This profile assists local authorities to describe local needs and demands which underpin their decisions about how they deliver services.
The increasing use of common data schemas helps to create regional and national datasets easily from locally published files. Data can also be used to create a regional or national picture, for example:
the Great British Toilet Map app collates local public convenience data to show people where the nearest loo is
the Greater Manchester Infrastructure map gives developers, planning officers and decision makers access to geographical information to support planning for infrastructure and economic regeneration
Surrey and Hampshire councils are using common schemas to harvest local planning applications from district councils and combine them into regional datasets supporting the local enterprise partnership
Surrey local authorities combine their planning applications using APIs as the source.
The use of standardised data is also proving an invaluable tool for analysing spending data and procurement services. Publishing spending data to common classifications, then linking it to services and supplier information is helping to define how much is spent for specific services for example, home care by supplier. For example, Norfolk, with help from the Spend Network, is starting to use intelligent data to help procure care for the elderly.
Working together
There is a real need for working together with local area partnerships and central government departments to further develop, coordinate and recognise common standards and to provide the necessary support through policies and governance, networks and engagement, procurement and upskilling.
The LGA is welcoming further engagement to work with the public sector to promote, make more use and enhance data standards as part of the wider information infrastructure.
The next blog will describe how we will promote a local government-led information infrastructure.