By Dan Bromley, Rainmaker Solutions 
The third and final blog on Rainmaker Solutions' comprehensive guide to making significant cost savings from your ICT spend.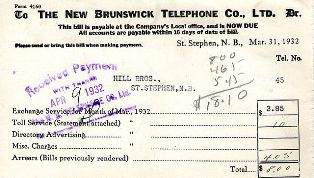 Parts one and two of this blog series looked at the context of funding transformation and the foundations you need to build for successful savings projects.
Here, I look at understanding the current spend in order to spot opportunities and quick wins.
There are core things that you will need to know in order to use your understanding of the organisation and its goals to diagnose cost saving opportunities. For example, you are likely to need to know:
Spend by supplier
Type of supplier (SME vs other)
Spend on type of service or good from those suppliers e.g. WAN, LAN, EUC, hardware, software etc
Spend by business unit
Volumes of units being consumed
Ability to split out discretionary project spend from business as usual costs
Ability to split out admin, capital and programme
On projects, whether the spend relates to enhancements or new work.
Very few organisations will have set up their financial reporting around ICT spend to give the insights listed above. Most reporting will have been set up to support business as usual needs, for example, reporting against budget, and will not necessarily supply details of the services being consumed, or spend by project.
This means you may not be able to split out cost types within the project or provide reporting into central government requirements, which does not necessarily translate into the right information to support your project.
In addition, if ICT doesn't have a central approval route in your organisation and can be acquired by the business units directly, there may be ICT services outside of the centre that staff are unaware of and cannot easily report upon.
However, I would say that any procurement team worth its salt can help by setting up the reporting system and putting in place procedures to police it. Doing this half way through the financial year will be tough – so far better to plan ahead and start the year as you mean to go on. Some worthwhile things to consider are:
Where spend is going through catalogues, ensure it is coded to populate the reports you need.
For other spend areas, it might be worth paying a specialist approver to ensure purchase orders are set up correctly and coded to the right area.
When purchase orders are set up, if your enterprise resource planning (ERP) allows for it, and if you are buying things with a unit price, set up both the volume and unit price, not just the charge due, so when pulling reports together you can see changes in demand without having to manually analyse it later.
If you are really struggling with this, the Crown Commercial Service framework provides a spend analysis service. You could even go a step further and look for historical overpayments!
There are other such services out there, but I would say at least have a stab yourselves in Excel first. It will really help your commercial staff to get a feel for what is going on if they put themselves through this.
Fight analysis paralysis
Don't get caught in analysis paralysis. I've beaten the drum about making an informed decision, not just jumping down one route by blindly following policy. However, this must be balanced against a need to take action and start cashing savings. No one is going to thank you if you spend months and months developing presentations and business cases.
If you do spot any quick wins, you absolutely should go after these as soon as possible. They build confidence, win over internal stakeholders and can start paying for your savings project.
Quick wins
Now that you have a cross-functional team, an understanding of spend and the ICT environment, sponsorship and stakeholders and a real strategy in place, you can start taking a more nuanced and intelligent approach to driving out cost savings from those legacy contracts.
Look at all ICT spend, including smaller contracts. This is about finding 'quick wins' that may have been ignored while organisations focused on driving out tactical savings from the larger mega-deals in the past. Have those smaller contracts perhaps elsewhere in the organisation really been subject to the same level of inspection as the larger ones?
Now, assuming you have already driven out the tactical savings and you are on-board with cost reduction projects, I would adopt the principle of looking at where the market has changed from the original letting of the contract.
Most larger contracts let in the 2000's ran longer than the lifespan of the assets they were maintaining and were likely to have been priced on keeping the original solution continuing onwards.
They also left a high degree of control with the supplier. This could mean that your ICT estate isn't necessarily optimised, because the supplier didn't have the cash to invest in capital projects to truly transform the technology.
Given market changes, there are a few areas that I would recommend taking a look at in the first instance:
Networks: Both WAN and LAN costs have fallen in recent years. Depending on the supplier's roadmap around refreshing the kit, there may be potential savings by re-competing this element of the deal.
Security: While the security marking scheme has changed, government guidance is asking departments to consider their actual security requirements and question whether a blanket approach to all users having to operate at the same impact level or higher is absolutely necessary? Re-examining security requirements for all users – and the costs that this can drive – may release savings.
Storage: Again, due to advances in the technology, storage costs have fallen. Depending on when your suppliers plan to refresh the storage solution, are there any solutions that could replace an older approach?
Print: Many organisations pursued savings on printers by reducing the amount of devices or by implementing a managed print service (consolidating devices to Multi Functional Devices and monitoring utilisation). While it is still early days, it could be worth investigating new cloud-based print services, taking advantage of new technology to drive savings.
Cloud: Cloud hosting is a particularly tricky one, as there still seems to be a degree of uncertainty out there, which isn't helped by sales material that 'cloud wash' traditional hosting approaches. Look at your existing applications and understand whether they lend themselves to the cloud. Does an application have high peaks in demand, perhaps driven by seasonality, but remain low in demand the rest of the time? If so, there may well be a saving to be made, as the original infrastructure was probably sized to cope with those peaks. Despite the costs of re-engineering the application, cloud is definitely worth exploring, as it could free you from paying for infrastructure you only occasionally use.
Onerous contract terms: Larger contracts quite often put some very onerous terms and conditions on suppliers that they had to price into the original deal. Are these clauses, for example, your terms and conditions on pensions, driving significant cost for very little benefit?
The above form just part of the potential opportunities for funding transformation while delivering savings. However, all organisations and the services they deliver are unique, so I will leave you with the certainty that you will find further opportunities in your own organisation.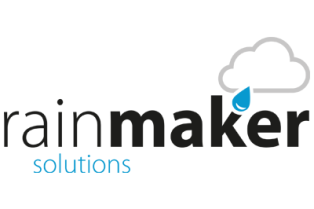 Dan Bromley works with niche consultancy Rainmaker Solutions. He has worked in commercial roles within the public sector in Defra, Rural Payments Agency and the Home Office and also undertook a secondment to the private sector to understand outsourcing from the supplier's point of view. 
 Image credit: 'New Brunswick Telephone Co Mar 31 1932' by Auric – Own work. Licensed under CC BY-SA 3.0 via Wikimedia Commons