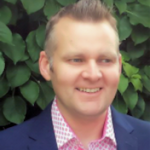 Adam Thoulass, Web Transformation Programme Manager at Luton Borough Council, shares his reflections on being a part of the DCLG Local Waste Service Standards Project, and being the first council to demonstrate the standard in action.

So why would a local authority web services team want to get its council involved in a project that looked incredibly challenging in ambition, with no guarantees that it would, in the end deliver any direct benefits for our customers?
We will probably learn a hell of a lot along the way
We might get some free government resource
We'll definitely help some other local authorities improve their waste services
…are some of the less convincing arguments for our stakeholders.
It doesn't sound all that sexy either; data, standards and APIs, are all part of the unglamorous work that has to be done in the background in order to deliver user focused digital services.
User need
We already knew customer contact about waste services was a major pain point in terms of demand across all channels. We knew this project would at the very least help us get a more granular understanding of those issues.
The pain of proprietary API's
Like many local authorities we are experiencing a great deal of pain when it comes to integration between our back end applications and our front end web services.
The root cause of this is a supplier market that is not incentivised to build on open standards that enable interoperability between systems.
That situation is not going to correct itself.
Show another way – a better way
This project is about showing how we might get to a world where a lot of the delay, cost and resulting poor user experience associated with integration, are removed because suppliers are developing digital products around some common and agreed standards and APIs.
Central government support
The local digital team at the DCLG had been bringing council web/digital teams together via a programme of 'Really Useful Days' (a bold and fortunately accurate description).
We were keen to get involved in a project that sought to take that collaboration to another level.
What was key in getting us this far
To our advantage we had some of the ducks lined up which gave us the confidence that we could make a useful contribution and get value out of the process.
Service engagement
Our waste service function was already engaged in the agenda and keen to explore the use of digital to transform their part of the business. They had already invested in the in-cab technology, and the supplier Bartec was supportive of the project.
Customer services support
Our customer services transformation programme had brought customer service knowledge and expertise together with digital expertise and this was delivering a clearer shared understanding of the digital opportunity. Importantly, we were getting more sophisticated with customer data – the sort of data we would need to support the project.
Digital maturity
Our web services team was already evolving into a service transformation function. Our vision for web transformation, our improvement programme and a talented multidisciplinary in house team had delivered a top rated 'Better Connected 4 star' suite of web services.
Outsourced partner
On the ground we had a solid partnership and collaborative method of working with Civica's technical team. We had introduced 'service packs' enabling us to package up smaller technical/development work that could be delivered in a more agile way.
Authority
We had a clear steer from top management which meant that we were 'authorised' to explore new and innovative ways of delivering our services.
So what have we learned with this pilot?
This difficult but worthy work isn't going to gather momentum unless central government helps make it happen.
Standard doesn't mean uniform
Creating standards doesn't mean all local authority web services are going to look the same, it just means the underlying building blocks are there, reusable and support interoperability between systems
Doing this work had knock-on benefits:

Working across boundaries and alongside central government in projects like this is starting to form a 'local government digital delivery framework' a set of tools and standards to help guide the sector to faster and more radical digitally enabled service redesign.
Along the way, we identified other opportunities – a user need around our tidy tip process sparked a mini digital service redesign, enabling us to help smooth out some of the bumps in this process (wouldn't it be great if we had the DVLA data)
It showed us the power of animated videos as a fantastic tool in boiling down complex ideas to a wider audience
It helped us articulate the bigger picture stuff to internal stakeholders
It helped us show our outsourced partner the direction of travel
Doing this work raises questions about our digital operating model
We have already identified improvements we would like to make off the back of this work. For that work to continue, we are going to need a better model internally for co-development of digital assets with our outsourced partner.
We need to work out how we share code that is co developed with our outsourced partner and we need it written into the contract that this is what we are going to do.
Interpretation of the rules around the use of geospatial data such as the UPRNs (universal property reference numbers) is complicated. It needs simplifying so all local authorities are clear about how they can use these tools.
It's more fun working on problems together
Local authorities are keen to share and collaborate. It brings fresh ideas, stimulates debate and constructive challenge.
It's a whole lot more empowering, exciting and fulfilling doing this kind of work rather than wrestling with providers to make their 'non standard' APIs talk to each other's systems.
We need to standardise our digital infrastructure
We live in a time when digital ambition in the local government sector far outweighs the strategic leadership, infrastructure or operating models required to deliver it.
One of the key missing parts of that sustainable operating model is the need for common data standards (not just for waste services). Everyone involved in this project is playing an important part in pushing the door further open to help make that happen.
There is a much bigger strategic prize at stake if we can use the waste standards project as a starting point in showing a method for local government to co-create digital assets and standards.
Without a suite of common standards, APIs, data sharing protocols and a government function or institution to manage, maintain and update them, we are not going to reach the full potential of digital to transform the delivery of government provided services.
We need digitally enabled transformation that genuinely joins services up between local and central government and in so doing improves the lives of our citizens. We need to deliver services, new and old, in ways we haven't even dreamed of yet. We need services focused on user needs and organised around people in the places they live. Yet, until we can rally behind this standards agenda, that vision is still a long way off.