This page features resources that have come out of Really Useful Days including presentations, videos, handouts, toolkits, model customer journeys and more.
You can search for specific resources or view all resources in our Resources section. Or scroll to the bottom of the page to see all past Really Useful Days and their associated resources.
Featured resources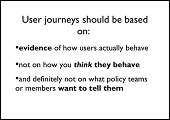 Putting user needs at the heart of content design | Abby Rudland
Presentation covering: starting with user needs, using evidence and data, tips for writing good content, and continuous improvement.
---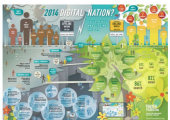 What is Digital Inclusion and why is it important? | Tinder Foundation
Presentation on digital inclusion – who doesn't have digital skills, barriers and the benefits of being online.
---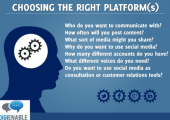 Building a social media strategy that works | Liz Hardwick, DigiEnable
Presentation on how to build a social media strategy that works.
---
What is a Really Useful Day?
They are free, nationwide learning events for local authorities looking to improve their digital services. To find out more, see our page on Really Useful Days.
---
Run your own Really Useful Day or Half-Day
You can run your own Really Useful Day or half-day using our toolkits.
---
Model Customer Journeys
We've collated 26 customer journeys from our Really Useful Days. Each journey includes comments on what does and doesn't work, together with a 'model' journey.
They've been worked on by over 500 people from councils across England, Wales and Scotland.
See the full list of model customer journeys
---
Personas and understanding needs
You can use our personas to understand the needs of residents to:
help improve user journeys on your site
help those with limited digital exposure and skills to use the council's website and digital services
Personas for improving user journeys
Personas for Digital Inclusion and Assisted Digital
If you have any personas you're willing to share, we'd love to add them to our collection – please contact us.
---
As a result of Really Useful Days….
After each Really Useful Day, we ask participants if they've made changes as a result of attending the day. The responses show that Really Useful Days make a practical difference, inspiring people to go back to their council and change things for the better.
Read about a few of the changes councils have made.
---
Find future Really Useful Days
See our calendar for future Really Useful Days and other free events.
---
Explore past Really Useful Days and resources
Really Useful Day on digital service design for service managers | Folkestone | 17 September 2015
Really Useful Day on social media for councils | London | 15 May 2015
Really Useful Day on social media for councils | Royal Tunbridge Wells | 22 April 2015
Really Useful Day on Open Data for public services | St Albans | 27 March 2015
Really Useful Day on social media for councils | Sheffield | 27 February 2015
Really Useful Day on social media for councils | London | 6 February 2015
Really Useful Day on social media for councils | Salisbury | 14 January 2015
Really Useful Day on GOV.UK and user journeys | Durham | 12 December 2014
Really Useful Day on digital services for all | Doncaster | 2 December 2014
Really Useful Day on social media for councils | Macclesfield | 20 November 2014
Really Useful Day on social media for councils | Bury St Edmunds | 10 October 2014
Really Useful Day on digital services for all | Maidstone | 26 September 2014
Really Useful Day on GOV.UK and user journeys | Oxford | 23 July 2014
Really Useful Day on digital services for all | Warwick | 11 July 2014
Really Useful Day on digital services for all | Peterborough | 12 June 2014
Really Useful Day on GOV.UK and user journeys | Winchester | 17 April 2014
Really Useful Day on GOV.UK and user journeys | Carlisle | 27 March 2014
Really Useful Day on social media for councils | Bristol | 20 February 2014
Really Useful Day on GOV.UK and user journeys | Stevenage | 31 January 2014
Really Useful Day on GOV.UK and user journeys | Manchester | 20 November 2013
Really Useful Day on improving user journeys | East Devon | 23 October 2013
Really Useful Day on GOV.UK and user journeys | Edinburgh | 11 October 2013
Really Useful Day on improving user journeys | Newbury | 1 October 2013
Really Useful Day on GOV.UK for librarians | Shrewsbury | 25 September 2013
Really Useful Day on GOV.UK and User Journeys | Nottingham | 20 September 2013
Really Useful Day on GOV.UK and user journeys | Llandrindod Wells | 30 July 2013
Really Useful Day on social media | Newcastle Upon Tyne | 14 June 2013
Really Useful Day on GOV.UK and user journeys | Exeter | 10 June 2013
Really Useful Day on GOV.UK and user journeys | Bury St Edmunds | 9 May 2013
Really Useful Day on social media | Northallerton | 22 March 2013
Really Useful Day on social media | Birmingham | 8 February 2013
Really Useful Day on social media | London | 14 December 2012
Really Useful Day on GOV.UK and User Journeys | Crewe | 26 October 2012
Really Useful Day on GOV.UK and user journeys | Leeds | 28 September 2012
Really Useful Day on GOV.UK and user journeys | Bristol | 25 July 2012