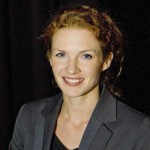 by Linda O' Halloran, Head of Products, Local Digital Programme
Local waste service standards project discovery results are in. Here's what made the final cut for the 'alpha' phase of the project and why.
Discovery's done!
Since May 2015, we've done an individual discovery event at each of our partner local authorities, followed by wider public sector and private sector discovery events. (Here's a little overview) Our objective was to understand where data standards and common digital components could most benefit local waste services. We also needed to figure out what we could do during this short project that would have the biggest impact.
The long list
After all of this evidence-gathering, we had a LOT to report back on. So, we organised our findings into this list of problem areas. Adopting the agile jargon, we've called them 'epics'. Epics are broader than individual user needs. Rather, they are categories of related needs which, we hope, our project can address with similar deliverables. More of that soon.
Given that the list was still far too long to tackle in our allotted 10 weeks of solution development or 'alpha', we had to prioritise. So, on July 17th, we convened all 5 collaborating local authorities for the first time to discuss each and every epic, and to agree on what the collective priorities should be. That, and the whole team had to meet and bond over a post-workshop pint!
Importantly, representatives from waste services, customer services, digital and web services and business change were all included. This, we hoped, would mean that we could prioritise problems from a 'whole service' perspective.
The short list
A taxonomy of reasons for missed bins
A waste services Application Programming Interface (API) enabling a seamless connection between in-cab reporting systems, customer and web services, and missed collection reschedulers.
API documentation and associated data model for the above API
A business case for end-to-end waste service design using common data and API standards and common digital components (like a single addressing service)
Agreed key performance indicators (KPIs) for driving service improvements in waste services and to support better national reporting
Some standard clauses to include in waste service supplier contracts to drive the uptake of standards, better services to councils, and more efficient procurement processes
A clearly documented method for co-designing and implementing local digital service standards – starting with waste services
How we got here
To start, we presented each epic to the group (see below presentation), outlining the problems and needs we'd identified, who they affected, what our project might deliver to meet some of these needs, and what benefits they could enable over time.

After confirming that we hadn't missed any key needs or deliverables, we launched into a fast-paced prioritisation exercise. We started by asking everyone to focus on 6 criteria for prioritisation when evaluating the epics and associated deliverables:
Is the epic high value to your authority?
Is the epic high volume?
Would implementing the deliverable be a quick win to incentivise further investment?
Could we share workload across teams and beyond in creating this deliverable – thus covering more ground?
Would this deliverable be costly to implement?
Could this deliverable enable big long term savings?
Prioritisation exercise
Splitting the group in 2 to ensure we could consider all epics, we ranked each epic and each deliverable as high, medium or low priority for each council. We also differentiated between short term and medium term priorities, with the above criteria in mind.
So, we started to get lots of pages that looked like this…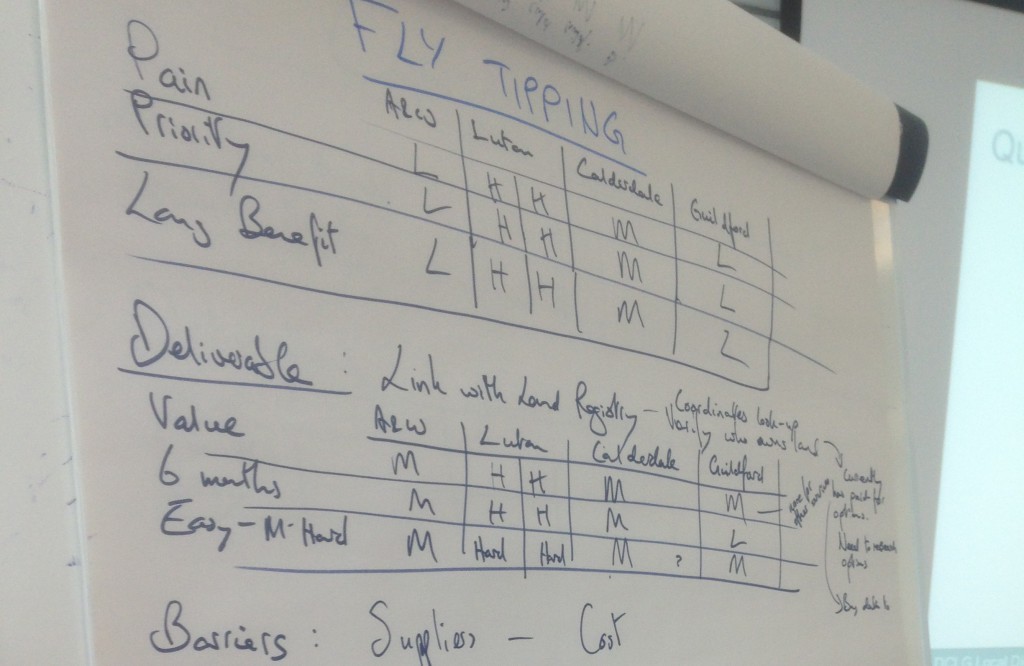 It was an admittedly high-level and fast-paced exercise, but one we believed could get us to the good stuff quickly, transparently and fairly. You can see how things tallied up on our epics summary spreadsheet.
Local vs. national benefit
While discussing long term priority for councils, we asked which deliverables would be the biggest enablers of wider national adoption of standards, as sometimes the biggest enablers for individual authorities weren't those of the sector at large.
MVC priorities
Having scored each deliverable, the group's collective priorities started to emerge on our wall, craftily organised by our service design lead and independent workshop facilitator, Sarah Prag.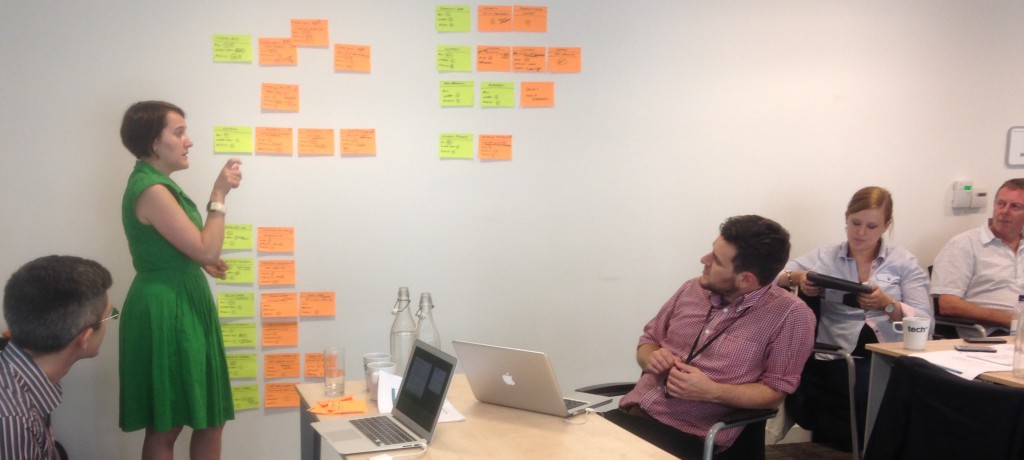 When results were in, the highest priority epic, unsurprisingly, was 'missed bins', followed by 'fly tipping', then 'modifying collection rounds' and 'bulky waste'. 'Reporting to Defra' and 'simplifying tendering and contracts' also ranked highly, as important parts of the service extraneous to the logistics of collecting and sorting waste.
What we've decided to deliver
With this in mind, I took a lot of advice from Paul MacKay, our technical lead, about which deliverables were essential ingredients of others, and from Sarah who helped tease out what were feasible aims for the business case and contracting deliverables that ranked highly. The result was this prioritised backlog, and the ambition to deliver the 7 products listed at the top of this post first.

Why we chose what we chose
While fly-tipping was the second highest service improvement priority for our partner local authorities, the API to enable improved management of missed bin reports (by seamlessly connecting the bin trucks report to the customer services team and the website in real time) required some of the lower priority deliverables to work – like collection day information standards. So, fly tipping got bumped down the list while collection days made the cut.
If, having delivered sound alpha iterations of a missed bin reporting API and taxonomy, we have time, Paul will look to extend the functionality of the API, allowing it to query citizens' next collection.
In parallel to Paul's work, the Local Digital Programme is keen to support local authorities in making the case for adopting standards and doing whole service redesign. We're also keen to deliver products that enable bigger service improvements across the sector in the long term. We think that a business case for whole waste service redesign using common standards – like the ones we're developing – ticks both of these boxes. So, that made the cut, and Sarah will lead on this product. Relatedly, we're going to develop some performance indicators that we hope can act as a baseline for monitoring the impact of standards over time.
2 of the last things we'll develop are standard clauses for waste service contracts, which outline how service providers should handle, format and share data, and marketing material for our business case, to help make it accessible to busy budget holders who don't yet understand what's the point of standards.
You can see the full list of deliverables that we considered developing on our trello board. We aim to deliver them by the end of 2015 (in keeping with the project timeline on our project page). So, keep an eye on what we're developing as we go, please send in your comments to the project delivery manager, Henry, and start planning how your local authority or company can adopt the emerging standards and API!